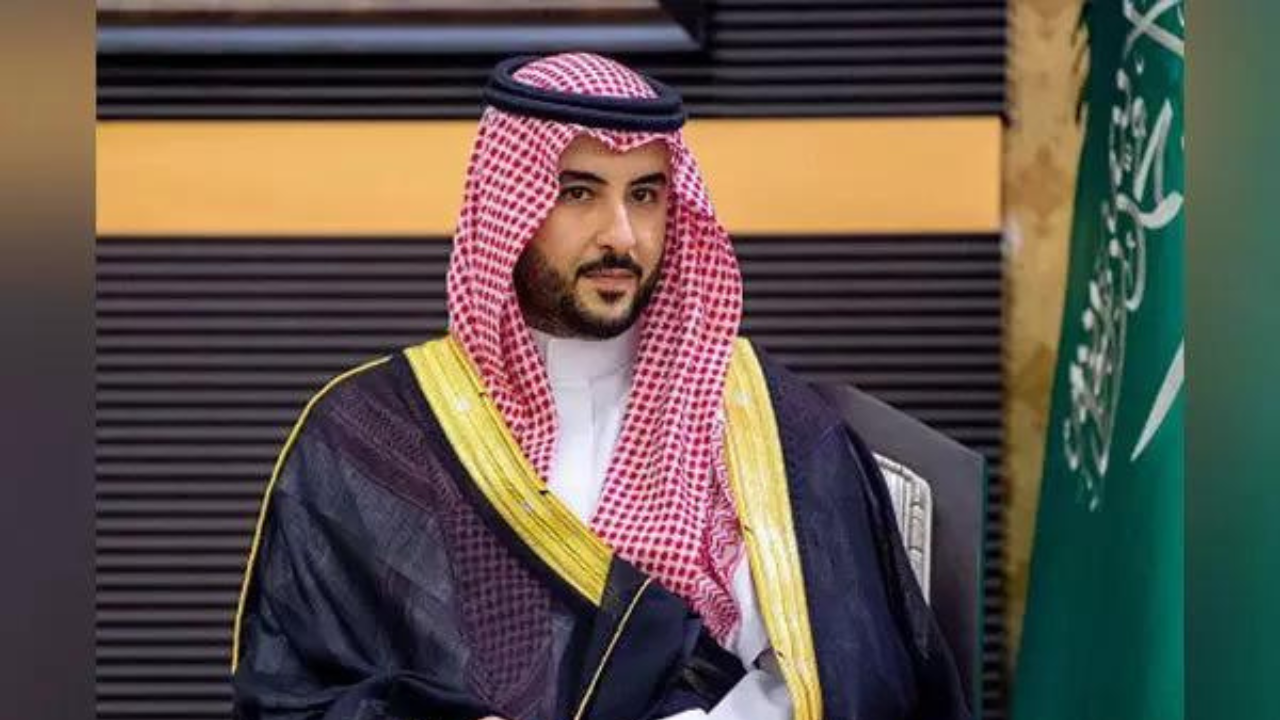 TEL AVIV:
Saudi Arabia
's Defence Minister Khalid bin Salman Al Saud is expected to visit the White House on Monday for talks with officials in US President Joe Biden's administration, The Times of
Israel
reported citing American news website Axios.
The meeting comes amid fears that the Israel-Hamas war could expand into a regional war.
The Saudis on Saturday said that "any ground operation by Israel would threaten the lives of Palestinian civilians and result in inhumane dangers," according to a
Saudi
Foreign Ministry statement, The Times of Israel reported.
According to Axios, bin Salman will meet with White House National Security Adviser Jake Sullivan, Secretary of Defense Lloyd Austin, Secretary of State Tony Blinken as well as several senators.
In the weeks before the war, Saudi Arabia had spoken of progress in US-led diplomacy to normalise relations with Israel.
In a phone call earlier this week, Biden and Saudi Crown Prince Mohammed bin Salman agreed to eventually "build on" the US-brokered negotiations that had been underway to normalise Israel-Saudi ties.
Meanwhile, Israeli Prime Minister Benjamin Netanyahu on Saturday said that the second stage of the war against
Hamas
started with the entrance of more ground forces into
Gaza
on Friday night, The Times of Israel reported.
He said that Israel's goal is to "defeat the murderous enemy and to ensure our existence in our land.
His statement comes after the Israel Defence Forces chief said that the military is carrying out ground operations in the Gaza Strip at present which serve to achieve all the war's objectives, The Times of Israel reported.
Netanyahu said that the soldiers are part of a legacy of Jewish warriors that he stressed goes back 3000 years. He said that they have one goal, "To defeat the murderous enemy, and to ensure our existence in our land."
While addressing a press conference in Tel Aviv, he stressed that Israel's war aims are clear – "destruction of Hamas's military and governing capabilities; and returning the hostages home."
He said that the decision to start the ground incursion was made unanimously by the war cabinet and the security cabinet, according to The Times of Israel report.
He stated, "Our commanders and soldiers fighting in enemy territory know that the nation and the national leadership stand behind them." He said that the soldiers he has met in the field are determined to make Hamas pay for its actions on October 7.
Netanyahu said, "They are determined to eradicate this evil from the world, for our existence and, I add, for all of humanity." He said, "We always said, 'Never Again'. Never Again' is now."