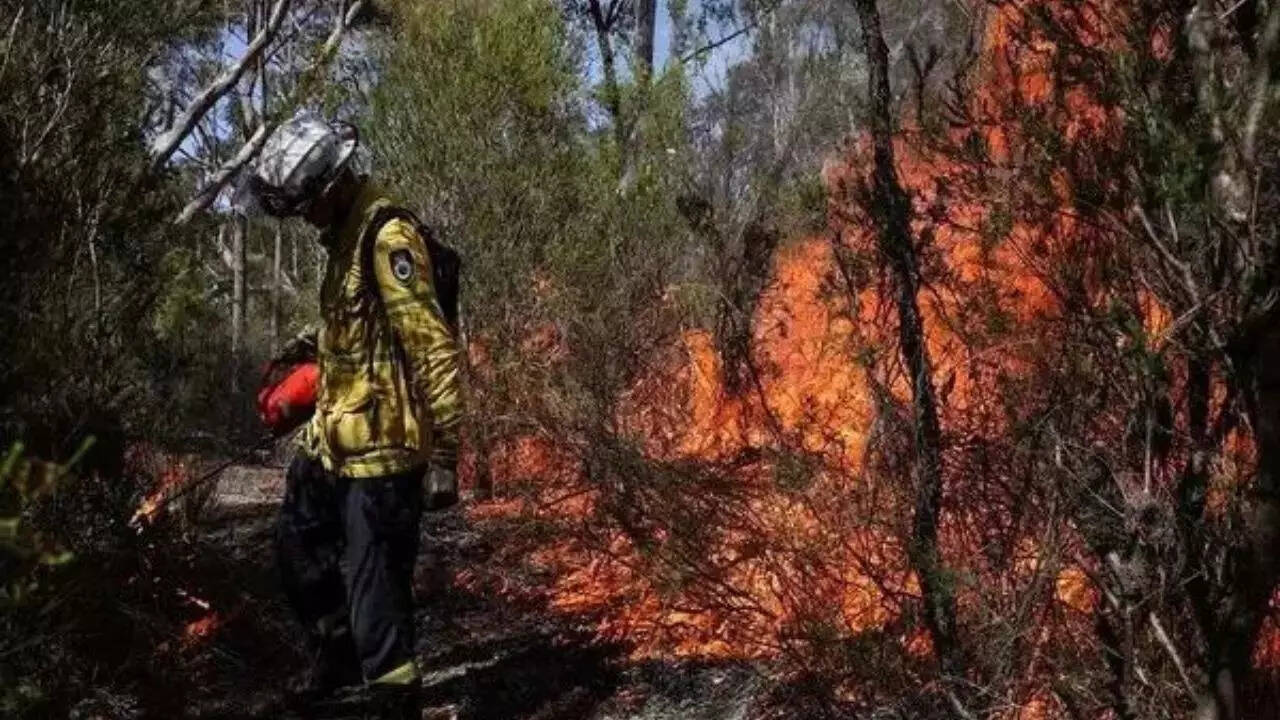 SYDNEY: Authorities on Saturday urged thousands of people in Australia's Queensland state to evacuate as bushfires that have destroyed at least 30 homes continued to threaten rural towns.
More than 35 bushfires were burning on Saturday in Queensland, with the town of Tara, about 890 kilometres (550 miles) north of state capital Brisbane, among areas most at risk, according to fire authorities.
Australia faces a high-risk bushfire season after the onset of an El Nino weather event, associated with extreme events such as wildfires, cyclones and droughts.
Australia's last two fire seasons have been quiet compared with the catastrophic 2019-2020 "Black Summer" of bushfires that destroyed an area the size of Turkey and killed 33 people.
Queensland Fire and Emergency Services issued an emergency bushfire warning on Saturday that included Tara, with a population of about 3,800, urging residents to "leave immediately".
"Your life could be at risk," the agency said on its website.
Emergency warnings were also in place for nearby rural localities of The Gums, Wieambilla and for the rural areas of Colosseum and Mount Tom, about 510 km (320 miles) further north.
"There's a concerted effort being made by all to throw what we can at these fires," Queensland Rural Fire Service Assistant Commissioner Peter Hollier told the Australian Broadcasting Corp.
The broadcaster reported more than 30 homes had been destroyed in the bushfires, sparked this week and fanned by hot, dry winds.
Hollier predicted the danger from the fires would decrease in coming days as winds eased but said "we haven't seen that yet".