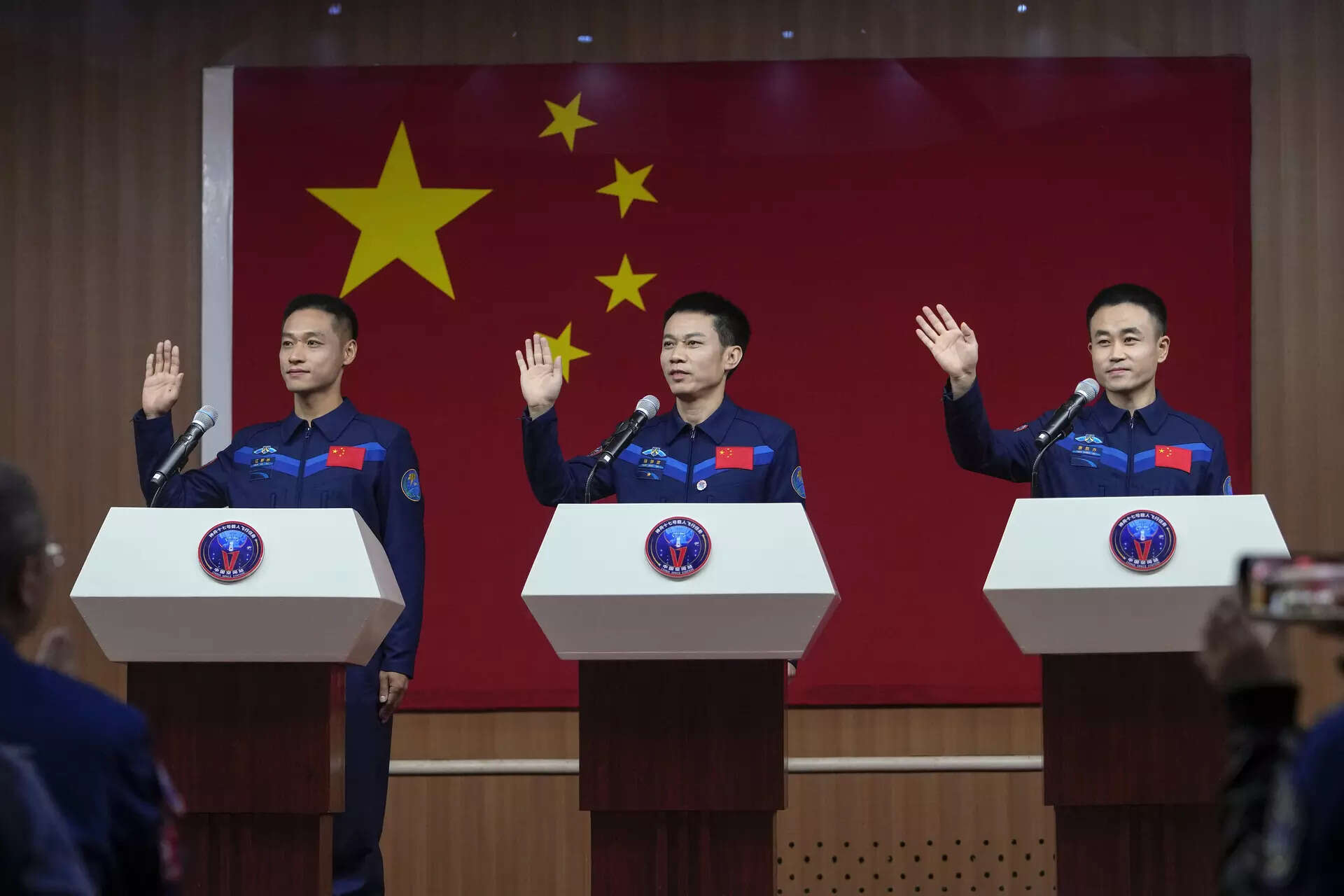 BEIJING: The youngest-ever crew of Chinese astronauts departed for China's space station on Thursday, paving the way for a new generation of "taikonauts" to advance the country's space ambitions in the future.
The spacecraft Shenzhou-17, or "Divine Vessel", and its three passengers lifted off atop a Long March-2F rocket from the Jiuquan Satellite Launch Centre in northwest China.
Leading the six-month mission was former air force pilot Tang Hongbo, 48, who was on the first crewed mission to the space station in 2021.
His return to the orbiting outpost Tiangong, or "Celestial Palace" in Chinese, also set a new record for the shortest interval between two spaceflight missions by taikonauts – coined from the Chinese word for space – suggesting a faster rotation of taikonauts in coming years.
Tang, from China's second batch of astronauts in 2010, had to wait more than a decade before he was picked for his inaugural spaceflight in 2021.
By contrast, his fellow Shenzhou-17 crew members Tang Shengjie, 33, and Jiang Xinlin, 35, both travelling to space for the first time, joined China's third batch of astronauts in September 2020.
China has already kickstarted the selection process for the fourth batch of astronauts, seeking candidates with doctoral degrees in disciplines from biology, physics and chemistry to biomedical engineering and astronomy.
It is also opening the process to applicants from Hong Kong and Macau for the first time.
The first and second batches of astronauts were all former air force pilots, like Tang, who joined the People's Liberation Army in 1995 at age 20.